"Conatus is a term used in early philosophies of psychology and metaphysics to refer to an innate inclination of a thing to continue to enhance itself. This "thing" may be mind, matter or a combination of both." Collins 2013
"Three children in every classroom has a diagnosable mental health disorder." Young Minds 2012
"60% of young people who are looked-after have emotional and mental health problems."
To conscientiously undertake activity intended to accomplish something with a positive outcome.
The ability to choose the right pathway in order to achieve outcome.
the
desired
outcome
Corona Virus and Conatus - Open Letter - UPDATED Aug 2020
We now all find ourselves in very challenging times so I would like to share with you the measures we have taken here at Conatus that may impact our clients.

Many of our staff continue to work from home and the welfare of our employees and our client families remaines to be our first priority. For all the members of our team across the region we are rigorously following all the recommendations of Public Health England.

Our psychology team will continue to offer appointments through video conferencing (Zoom or FaceTime) or telephone along with some access to clinic face-to-face sessions. Unfortunately activities such as school observations and testing will be curtailed for the immediate future.

Should you be offered a session at clinic you will receive written guidance on attending.

Our website is running as normal and we are maintaining a reduced level of administrative support in the office. Please bear with us if it takes a little longer to get through, or in us returning your call.

Thank you for your understanding and cooperation. Please take care of yourselves, family and friends.



Alastair Barnett - Clinical Director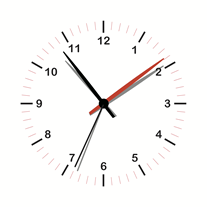 Break Time Guides - for Teachers
We have put together five quick guides especially for teachers, designed to be easy to digest in break-time and covering important aspects of child health and mental well-being that all teachers should know.
Click Here to view and download the guides.